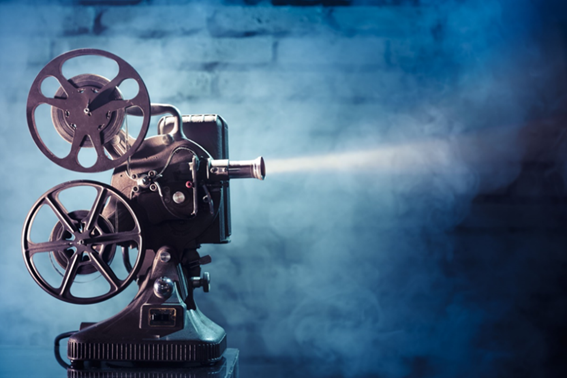 Delivering innovation in today's ever-changing business world requires motivation and inspiration.   As leaders we need to be able to champion innovation in our organizations and it can be daunting and difficult at times and that's when we need a little inspiration to get us to the finish line.
So to help keep you motivated and inspired I have pulled together my Top Inspiring Movie Picks. These movies have helped me through some tough times – they are like mini cheerleaders that kept me going and motivated. So when you need a bit of a boost kick back with one of these movies and get inspired!
The Social Network
When you need to be reminded that innovation needs to be nurtured and people can keep your ideas small without meaning too – watch The Social Network. This movie is based on the true story of Mark Zuckerberg, a Harvard student and how he created the social networking site Facebook. His buddy was telling him to sell advertising so that it could pay back the investment – this was fundamentally opposed to Zuckerberg's original vision. And then Mark Zuckerberg met Sean Parker who co-founded Napster and he said dump that guy he is making your idea small, "actually you are making this idea small – you are thinking other campuses – I'm thinking other continents." This is the kind of energy and thinking you need when you are innovating. You need people who will inspire you to take your idea to the next level, to build upon it, to champion it, to improve it – not to keep it small.
Salmon Fishing in Yemen
When you are in a situation when the people around you seem to be only focused on why something won't work – watch Salmon Fishing in the Yemen. This is a British film where Emily Blunt plays a business woman. She is working for a wealthy sheik from the Yemen who wants to bring the sport of fly fishing to the Yemen desert. There were so many hurdles to overcome: How do you build the water source? Where do you get the salmon? Will they survive? Ewan McGregor plays a fisheries scientist assigned to help Emily Blunt make this happen and finally at the end of an exhaustive analysis he says to her: "I can't think of any reason why this won't work." Now pause and think about that statement – that wasn't yes this is great it will work, let's go. It was an absence of a negative – does this make you feel energized? Does this help you to get to the finish line – try and ignore this kind of talk.
Lincoln
When you feel your job is just too hard, when you have too many obstacles to overcome – watch Lincoln. Part of being a leader is knowing when to allow people to work at their own pace and encourage discussion and productive tension but it is also about knowing when to lay down the law, as does Lincoln when he says in this movie, "I hold the highest power in the US and I am telling you to just get it done." It is important to be collaborative and to engage many opinions and gain buy-in from your organization but at some point as the leader you may need to say "just do it". You need to watch the balance so debating doesn't become delaying – this is essential if you want to drive innovation in your organization.
12 Angry Men
When you need to be reminded that innovating is hard – think 12 Angry Men. This is a great example of someone believing so much in their idea, that they are willing to stand up to every member of the jury – this is not easy and as one man said on the jury to Henry Fonda "it is not easy to stand against the ridicule of others" – and it isn't. This is what you need to do sometimes when you are leading innovation. You need to have the fortitude to stand up for what you believe in and at times to stand up against ridicule but it is worth it in the end.
Moneyball
When you need to be reminded of the importance of having a cheerleader to help get your idea to succeed – watch Moneyball. This film is based on a true story about Billy Beane, the General Manager of the Oakland A's baseball team, who hires Peter Brand to help him build his team by using metrics and statistics differently while scouting and analyzing players. His approach was innovative and it went against the conventional stats that were being used at the time. No one had done it before and the baseball community thought he was crazy. Through it all he had someone Peter Brand (the stats guy) who supported his vision and believed in him. Peter Brand was Billy Beane's cheerleader and it kept him on track and was a huge success. It always takes longer than you think to bring your ideas across the finish line so you better find that cheerleader.
Spotlight
When structure is becoming a barrier or being used as a barrier to innovation – watch Spotlight. The Boston Globe Newspaper created a team called "Spotlight". The focus of the team was to dedicate resources to investigative journalism – when senior management asked why they had missed an important story years ago they said it was because they didn't have "Spotlight", because they didn't have the right structure. Innovation can occur regardless of structure, don't let it be a barrier to success or restrict your thinking.
Steve Jobs
When you need to be reminded that sometimes you need to fail in order to succeed – watch Steve Jobs. His first "Mac" launch was a failure and his next project "Next – the cube" was also a failure but he went on to lead an innovation like no other.
I know you will enjoy these movies and I would also love to hear from all of you about movies you have watched that have inspired you. Leave me a comment below.