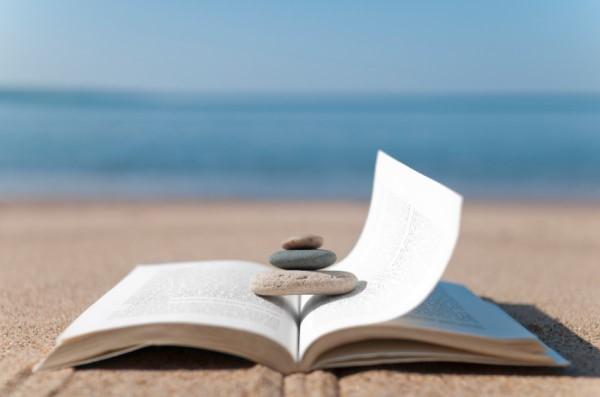 This is a great time to sit back and reflect on the past few months and look at your leadership and the impact it has had on your organization, your team and the people around you.   As you know, leadership is a privilege and as a leader you have an opportunity to do great things that can reach beyond your organization into your community and even extend to the world as a whole.
To help with this I have a Recommended Reading List.  These are books that have been of great significance to me in helping me on my journey to reach my full potential as a leader and it is good to have them close at hand because we can get caught up in the day-to-day and forget the bigger picture – to be good leaders.
 The Alchemist, by Paulo Coelho
This is an inspiring book, it is a fable about a shepherd boy named Santiago who longed to see the pyramids in Egypt….and he said to his father – "I can always go back and be a shepherd but I may never have another chance to see the pyramids again" – this book inspired me to go out on my own and start my own business and I think it is a great example of what we can accomplish when we frame things in the right way.  Fear is in all of us, and can sometimes stop us from taking risks rather than focusing and following our dream.
 The 21 Irrefutable Laws of Leadership, by John C Maxwell
This is a constant reference book for me and a reminder that there is a lot to being a good leader – that's why there are 21 laws.  This book covers 21 principles that help you to become a more powerful and effective leader. For each of the 21 Leadership Laws, Maxwell provides practical insights and actions that you can apply and use daily to improve your leadership ability.
 Who Moved My Cheese, by Dr. Spencer Johnson
This is a great book to prepare your organization for change.  It's a story about 4 characters that lived in a maze – the maze can represent your work environment, home or community. And you watch how they react as their cheese is moved.  In this story the cheese represents their source of food and nourishment and for us it could be our livelihood or family and how some of us will hold on to things in the hopes they won't change but of course we all know that the only constant in life is change – so this story goes about helping us to understand how to embrace the change and see the joys and excitement that finding new cheese can bring.
The Serial Winner: 5 Actions to Create Your Cycle of Success, by Larry Weidel
This is a very practical book as it shares many lessons on how to create a regular pattern of success.  Through inspiring and funny stories and no-nonsense advice, Larry exposes the myths and facts about success and shares essential insights into achieving whatever you want in life. Larry's 5 Actions are: (1) Don't Hesitate, Decide (2) Don't Just Do It, Overdo It (3) Don't Quit, Adjust, (4) Don't Just Start, Finish and (5) Don't Settle, Keep Improving. 
 In Straight to the Top and Beyond, by John Amatt
This gripping story of an expedition to the peak of Mount Everest holds lessons in innovation, decision making, and teamwork that will remain with you as you face your own daily challenges.  John Amatt uses the metaphor of adventure – climbing Mount Everest – to articulate an innovative strategy for addressing the challenges of a rapidly-changing world. He believes that to succeed in the 21st century, we must learn to be risk takers; to become visionary and adventurous in dealing with the new social, political, and economic environments in which we will be forced to live.
Art of the Start 2.0, by Guy Kawasaki
This is a must-read book for every intrapreneur or entrepreneur.  In this book Guy Kawasaki talks about the need for leadership to embrace the roles of a Devil's Advocate – someone who will tell you what's bad even when he or she doesn't believe it and a Morpheus – someone who will tell you the truth – the good and bad. This type of feedback can help us to be better leaders and protect our blind side. There is a difference between critics and dream crushers and people who are actually challenging you to make the work better – you know and can feel the difference.
I would really appreciate it if you could add to this list in the comments below so we can all benefit from each other's wisdom and experience.